FURTHER EVIDENCE – EXHIBIT A + EXHIBIT B
ON VIEW AT PPOW + GALERIE LELONG 10/21/16 – 12/03/16
SNIPPET FROM ARTSY EDITORIAL: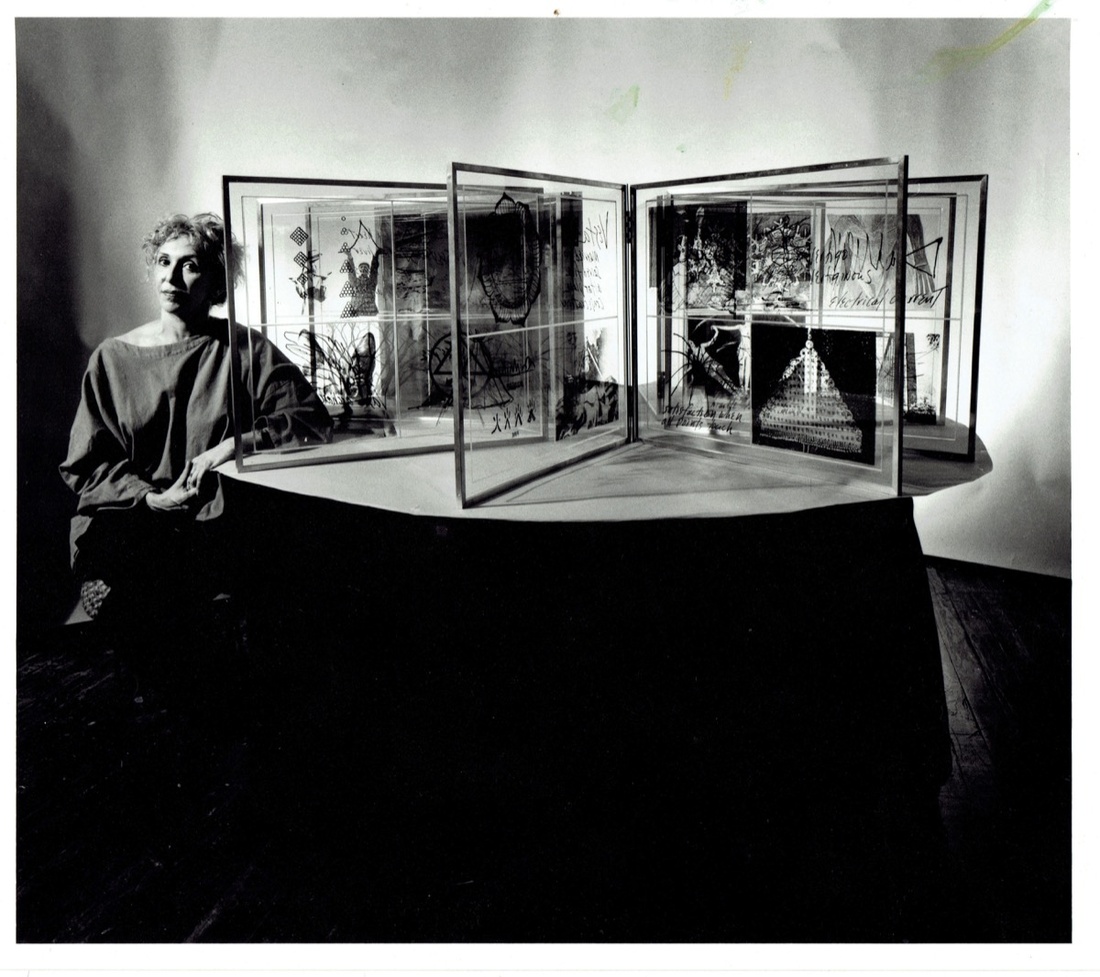 It began with a simple dream. One fateful night, an umbrella and a bouquet of dried flowers, both shaped like the letter "V," appeared in the sleeping mind of artist Carolee Schneemann. Not long after, these objects became the crux of Fresh Blood – A Dream Morphology (1981–7), a project that led Schneemann to accumulate hundreds of images of the vagina over the course of six years.
"It was a great biological gift to work for six years with these images that were so…the only word that comes to mind is fruitful," Schneemann tells me with a laugh, over the phone from her home and studio in upstate New York. Female genitalia is a topic that's been at the center of the artist's powerful feminist work for the past 50 years. Today, it's also notably located at the heart of the U.S. Presidential election's recent controversy—the emergence of a 2005 tape in which a showboating Donald Trump boasts about grabbing women anywhere he wants, anytime he wants.
https://www.artsy.net/article/artsy-editorial-powerhouse-artist-carolee-schneemann-on-transcending-criticism-and-male-dominance